UT Austin iSchool Homepage Redesign
Below is a comparison of the current School of Information website (left) and my redesigned solution (right). My solution better considers the fold, so actionable elements are viewable without scrolling.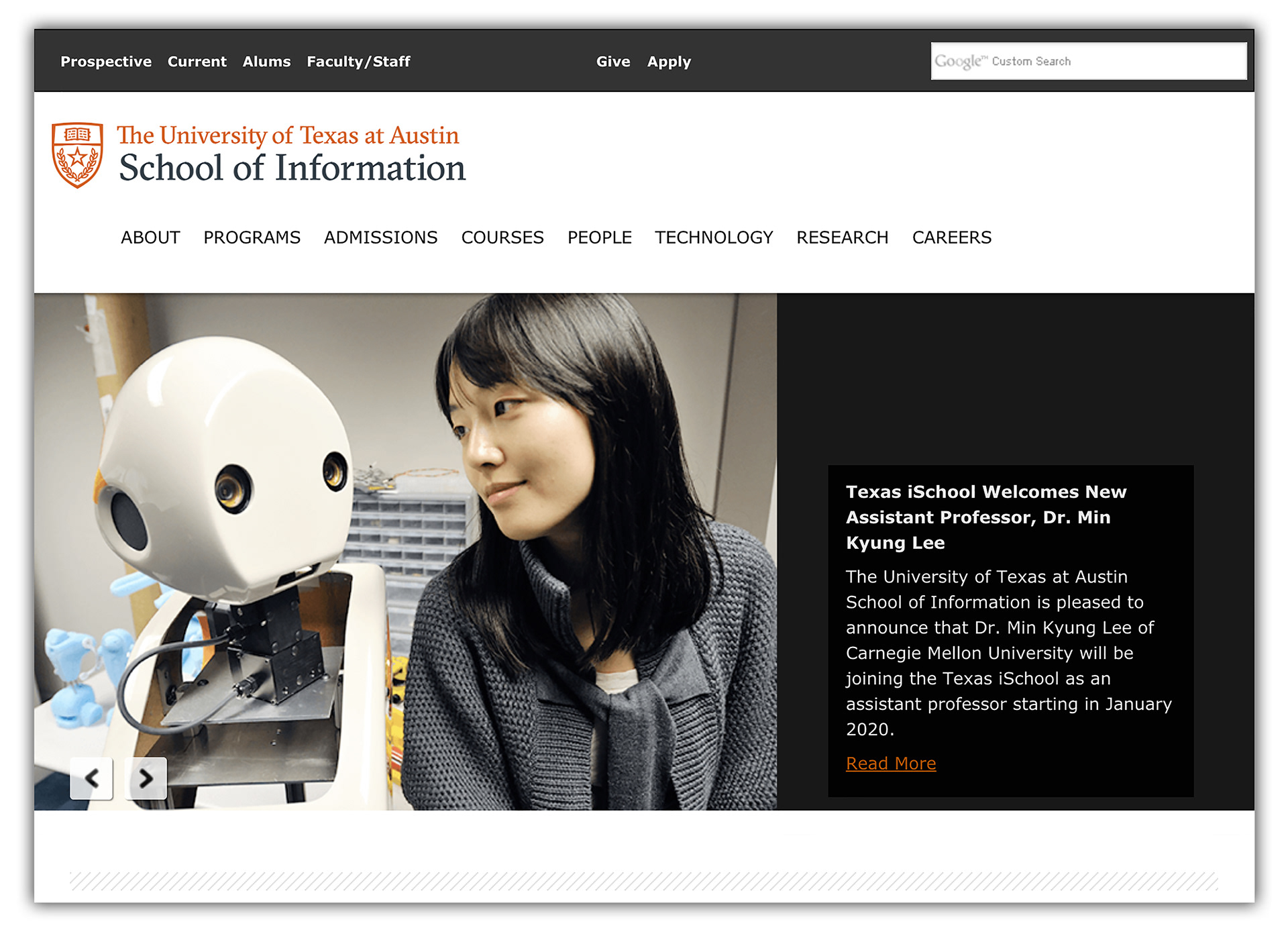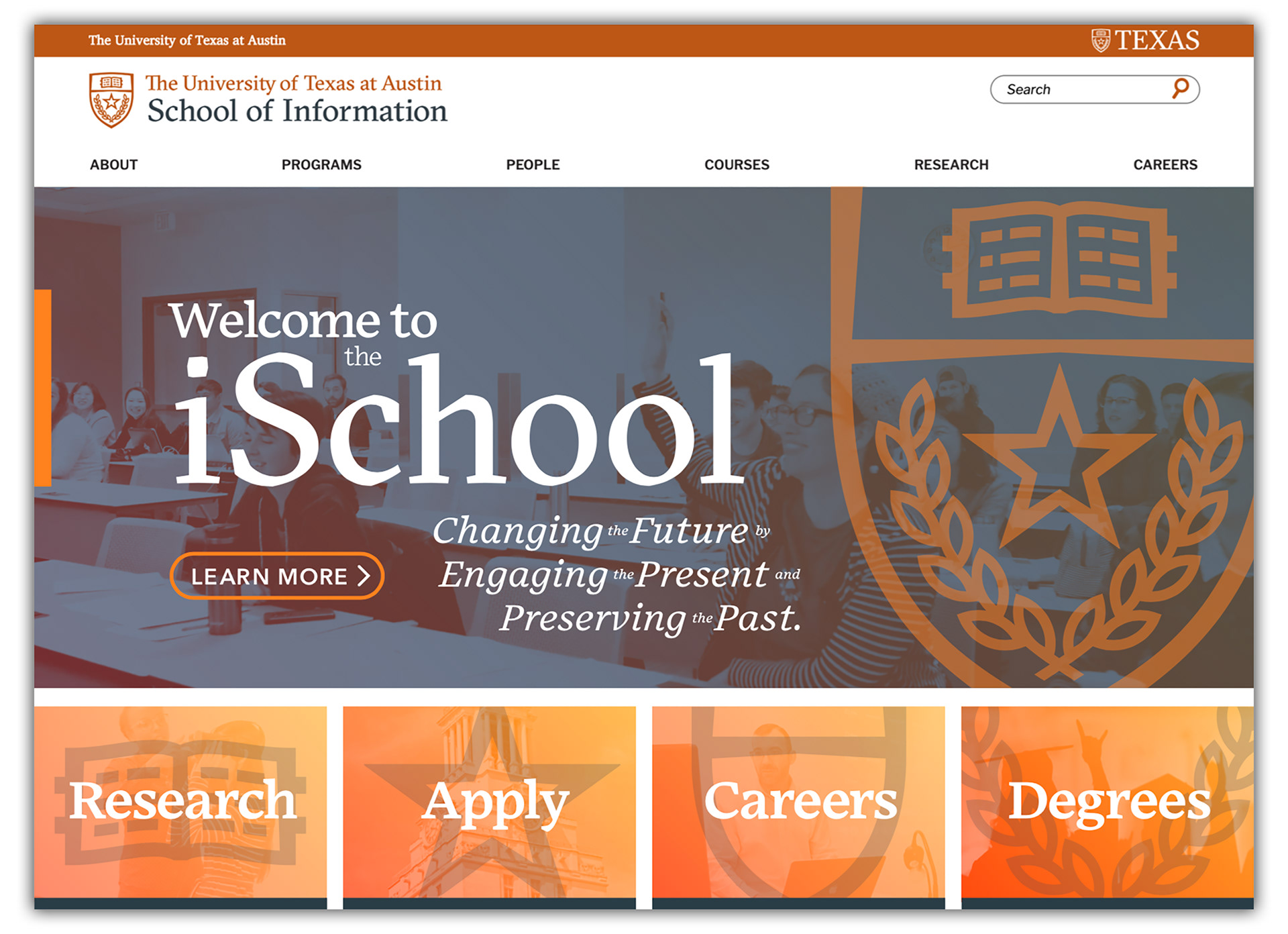 Unused proposal for the 2020 Tokyo Olympics design competition. The logo represents Japan's bright future, while respecting its storied past. The emblem pays homage to the classic 1964 Olympic logo with its use of the rising sun as seen on the Japanese flag, while integrating the year 2020. The overlapping twenties mirror the shapes created in the overlapping rings seen in the Olympic logo. The simple yet modern nature of the logo extends to the pictogram designs which convey the speed and power of the athletes while remaining minimal and balanced.